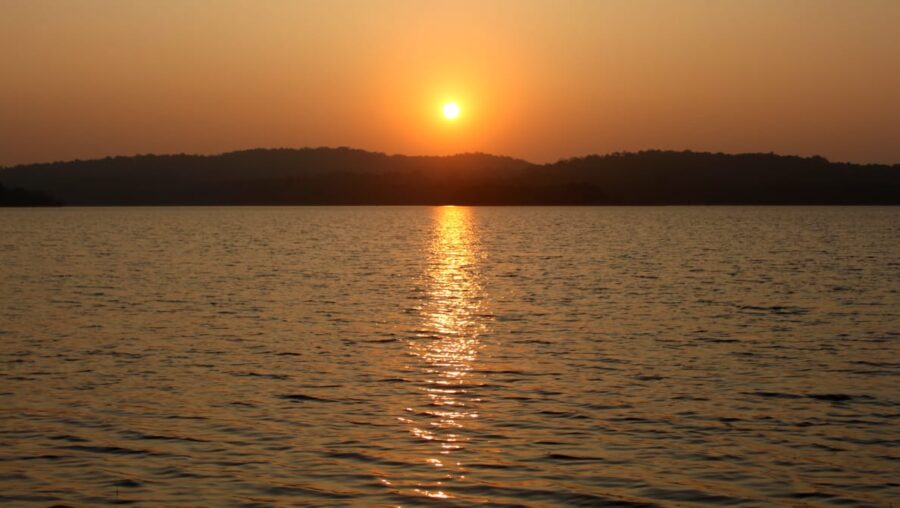 Honnemaradu (a place of golden sand) is at a distance of 30 kms from GundiMane and is situated on the backwaters of Sharavathi river 25 kms from Sagar. It is popular among water sports enthusiasts as a site for kayaking, boating and other similar sports.
Honnemaradu is the name of a small village situated on the hills overlooking the Linganamakki Reservoir. Large part of the village got submerged when the reservoir was constructed in 1964. The small hillocks in the village have now become little islands popping out from the vast expanse of water. This place is nature at its most pristine offering breathtaking views especially of Sunrise and Sunset.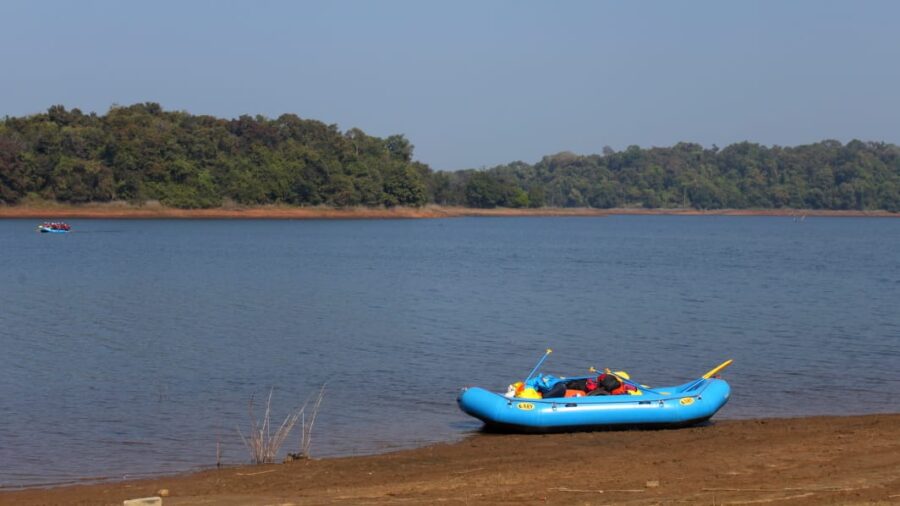 In addition to the various adventure activities, Honnemaradu is also a haven for bird watchers and one can lose track of time watching and trying to identify the rich variety of birds and butterflies.
Mr.Swamy and Ms.Nomito are the caretakers of Honnemaradu who organize all the water related activities inside Honnemaradu. There are different packages offered, single day or multiple days. The multiple day package may involve stay at various islands strewn all over the Sharavathi backwaters. If you are interested in adventure sports and are looking for accommodation or a homestay near Honnemaradu, GundiMane is a good option owing to its proximity.